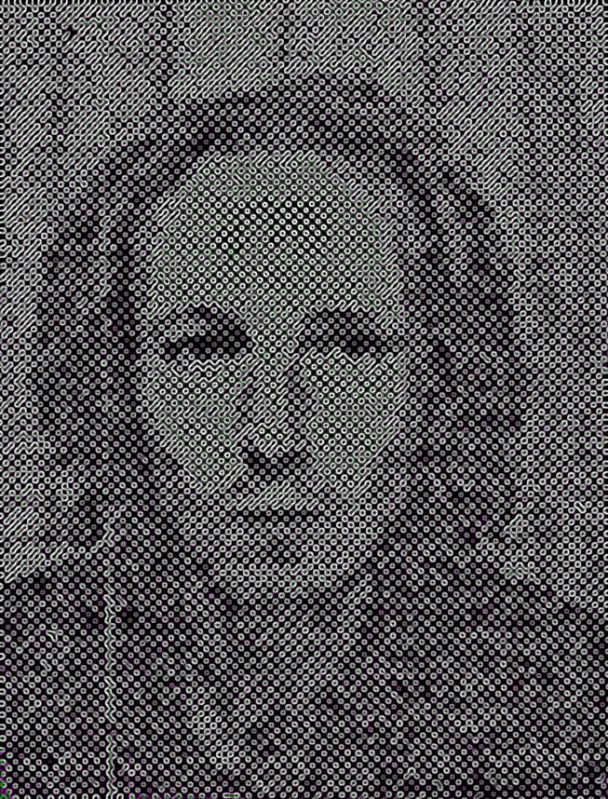 Paul Kelday hails from Brighton. That's about all you can find out about this guy except evidence of his scattered discography which spans quite a few years. A slim list of recordings in the 80's, many of which were on Colin Potter's ICR label(Potter is known mostly nowadays as a frequent collaborator of Steven Stapleton in Nurse With Wound),other cassette labels and several compilation appearances on cassette and LP. Most likely some people were turned on to him via The Elephant Table double LP (also feat Nurse With Wound and many other early minimal wave electronic musicians) released in 1983.  Then in 92 Borft Records of Sweden released a 7 inch "Computer Dream" and a tape "ODZNSODZ".  His only solo full length LP "One Dimensional" was released by Borft /UFOMONGO in 2004. These can be presumed to be archival recordings from an earlier period. If not by the time of it's release, then soon after, he walked away from a musical life permanently.

One Dimensional was my portal into Paul's work and stands as one of the finest examples of 80's cold/minimal electronic music. Seemingly only armed with a synth, guitar and echo machine, Kelday is able to execute precise and darkly deliberate cosmic music. Unlike many cosmic electronic arists, Kelday seems less focused on free-form freak out vibes and more turned on to what can be accurately described ( by way of one of his tape titles) as a "Negative Hallucination". Evoking images of 2001: A Space Odyssey's monolith/void one moment and bringing to mind contemporary  noise act Wolf Eyes a moment later.  His appeal promises to grow year by year as noise and electronic music fans dig deeper into the past for forgotten gems. All the more unfortunate to hear from Borft Records via my Swedish friend KVIST RECORDS' John Tamm Buckle that Kelday "laid down his livelihood nearly 20 years ago and lives a low key life with his partner.  He has no telephone or internet.  He definitely doesn't perform any more, he has no instruments any more."

Well we're upset to hear this since we were trying to track Paul down to discuss releasing some of his music. So we are left with trying to track down $50 -$200 cassette tapes in editions of 20!!  Well for the uniniated, luckily, One Dimensional is still available. Amazing since it was released 3 years ago in an edition of 300 copies. Get it while you can. I'll be posting samples of his 7 inch Computer Dream tomorrow.